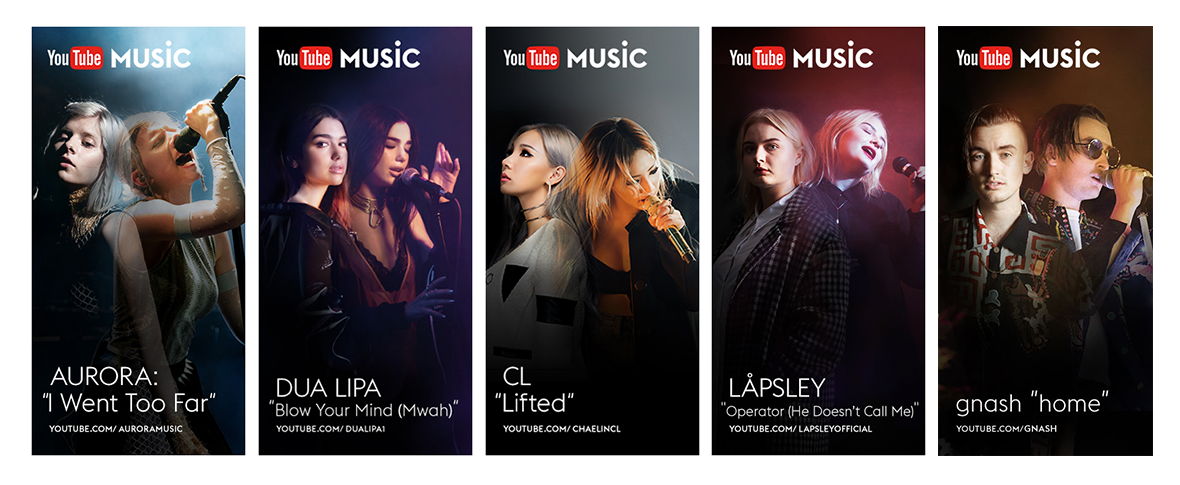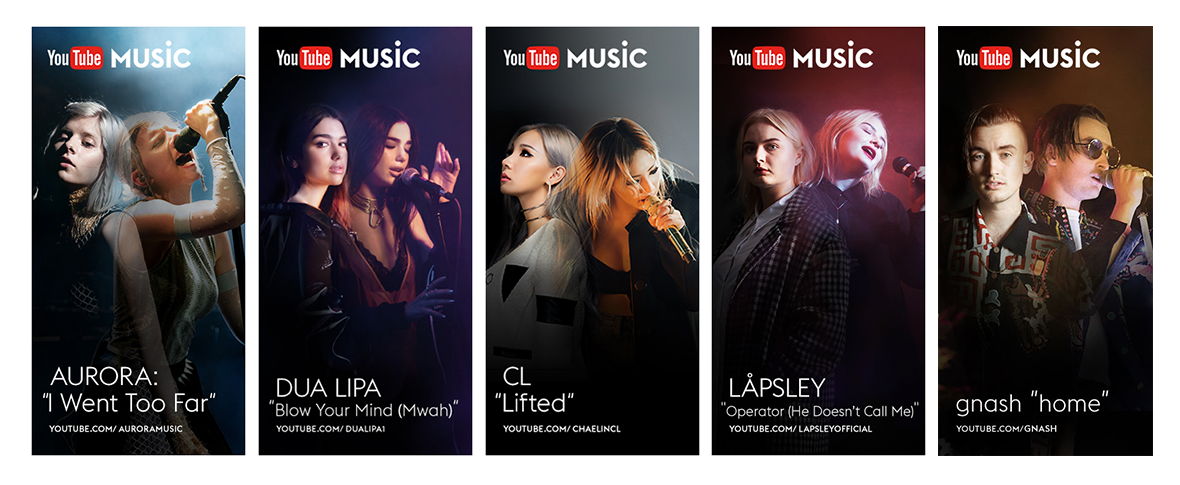 Credit: 
Agency: Vice Media
Creative: Courtney Nicholas
Art Direction & Design: Jessica Saesue
Photography: Krystina Archer
We were tasked to create digital advertisements to promote emerging YouTube artists at their notable moments during their journey with the Amp program. The creative aim was to photograph each of the artists to capture their true portrait juxtapose them with their live performance shot by using the double exposure effect to composite the images together to create an evolutionary portrait of their progress.
We collaborated with 5 up-and-coming musicians including Aurora, Dua Lipa, Lapsley, and Gnash.
I was responsible for art directing photo shoots and photo compositing the double exposure effect and creating the final artwork.